Orchard Market Green House
From late April to mid-June our greenhouses are bursting with color!
Come check out our selection of beautiful annual hanging baskets, and our flower and vegetable bedding plants. Perennials, trees, and shrubs are also available throughout the season. The vivid color returns late summer with the arrival of Hardy Mums!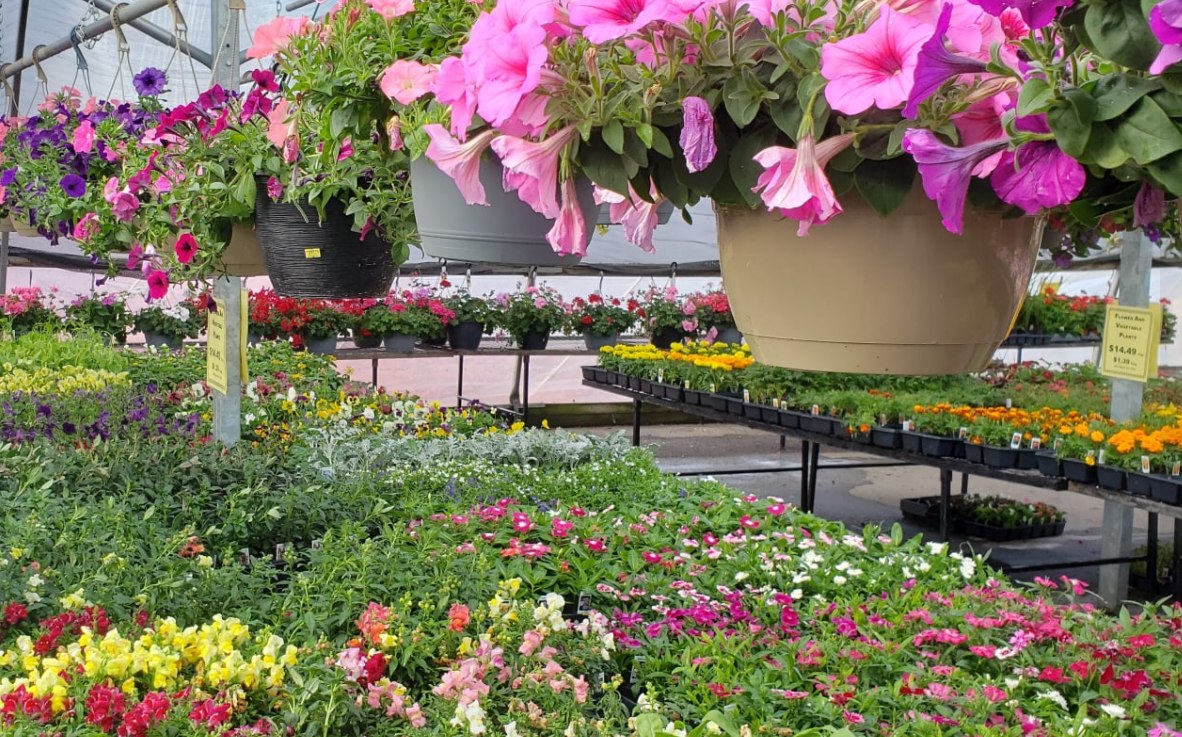 Stop by the counter and pick out something delicious that just you, or everyone can enjoy!