Homemade Buttercream Fudge
We make a large variety of sweet, creamy, delicious fudge! Basic flavors are a mainstay and new seasonal flavors are always in our showcase!
 Some of our more popular flavors include:
Peanut Butter
Heath English Toffee
Maple nut
Butterfinger
Butter Pecan
Dark Chocolate Caramel Sea Salt
Chocolate Peanut Butter
Chocolate Walnut
Chocolate Turtle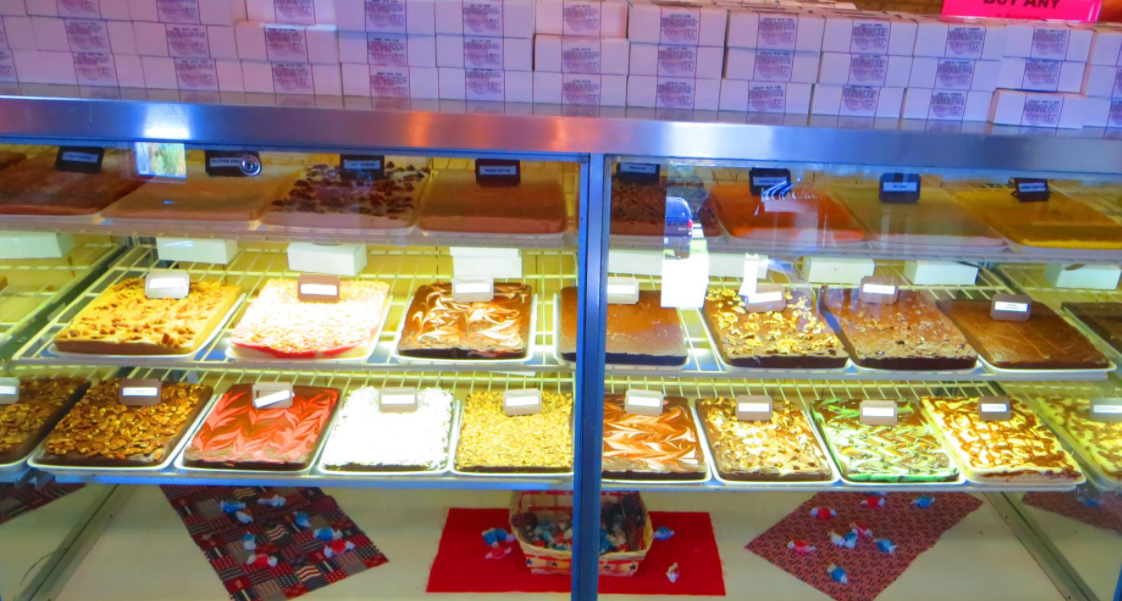 Stop by the counter and pick out something delicious that just you, or everyone can enjoy!